Earthmoving Equipments
KE-14

KE-12.5

KE-10

KE-6

Related Earthmoving Equipments
Agriculture Equipments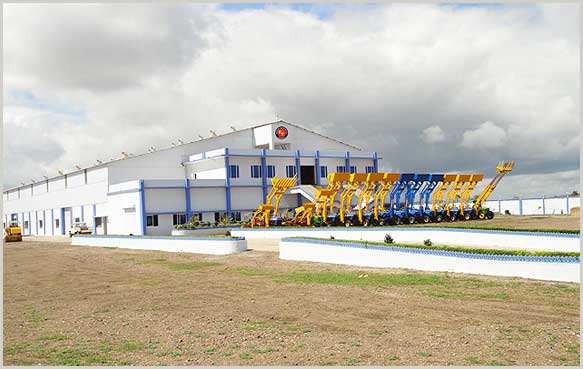 The Kishan Group of Companies requires no formal introduction, in playing a pivot role in the substantial development of the Saurashtra region. The several plants of Hydraulic Earth Moving Machine, Agriculture Equipment's, Cement, Diesel Engine, Construction & Infrastructure Development, Cotton Ginning, Laminates, Oil extrusion, GRP pipes & FRP products put up by this group themselves narrate the Saga of its remarkable contribution to the region.
Challenge the limits, is the crystal clear aim of Kishan Group.
In a short span KishanEquipments touched the heart of every customer by its quality & services. In all the segments of earthmoving machinery (i.e. Cotton, cement, soil, paper mill, white coal, ceramic, construction, agriculture, etc industries) in few words it has achieved clients' heart by providing best of the best Equipment. It also reflects our vision to cater world class quality Equipment within stipulated time duration. Hence when you think of us just think about sheer quality.
Company has Nation-wide sales and service network and is also having good exposure in Exports.
State-Of-The-Art Infrastructure: Our comprehensive and well equipped infrastructure enable us to satisfactorily meet the bulk demands of respective products in the national and international market.
Research & Development Wing: We believe that progress can be achieved only with continual R&D support and so we invest considerably in R&D, which is carried by well experienced professionals.
Quality: We lay high emphasis on quality and strive hard to deliver products in conformation with the international standards.
Quick order processing: Our well defined line of hierarchies and sophisticated system of working enable us to process orders quickly.
Strong logistics: Our efficient supply chain and strong logistic support enable us to deliver orders at the desired destination within the stipulated time period.
Competitive Prices: Strict adherence to cost effective methods of production enable us to offer our products at market leading prices.
Client Base: We have a strong client base in the domestic market and have been able to spread our wings in the international market as well. Presently we exports considerable volume to the markets of South Africa, Philippines, Thailand, Srilanka and U.A.E.
Online Queries: All queries regarding our products and services will be answered with promptness by our customer care executives. We are looking forward to enter into new business deals with our prospects from across the globe.
At present Kishan Equipments is one of the leading agriculture equipments manufacturers in India. Company's plant is located at Rajkot, Gujarat, India. Kishan Equipments is built solidly and crafted with superior skills that's the reason Kishan Equipments agriculture equipments are manufactured with high quality standards to fulfill our customers requirements with immense satisfaction thereof. Kishan Equipments manufacturers agriculture equipments which last longer compare to other brands or manufacturers. One of the key factors of our agriculture equipments are during our equipment lifecycle it will delivers results as per your requirements and with full satisfaction.

At Kishan Equipments, we are having separate Research & Development division which continuously involves in optimizing our product with greater efficiency. We are continuously upgrading our expertise and production techniques to delivers world class product demanded by our wide range of clientele.

Each & every agriculture equipments, construction equipments & earth moving equipments manufactures by Kishan Equipments are STRONG, STURDY & DEPENDABLE to give cent percent satisfactory performance with long lasting life. We call them REAL VALUE FOR MONEY.

We are continuously involve to design modern techniques and innovative systems to serve our customers with best level of satisfaction.

WE ARE COMMITTED TO EXCELLENCE AND WE MEAN IT.